O'Fallon's #1 Residential Pressure Washing Pros
If you've been looking for a residential pressure washing specialist in O'Fallon who offers professionalism, integrity, and quality of work that is second-to-none, the exterior cleaning experts at Aquabrite Cleaning Solutions LLC have you covered.
After a long work week, the last thing you want to think about doing in your free time is exterior surface cleaning. The local family-owned residential pressure washing specialists at Aquabrite Cleaning Solutions LLC are here to relieve you of the stress of cleaning your outdoor spaces and offer you more time to enjoy them.
We offer a wide array of reasonably-priced residential pressure washing and soft washing services to eliminate organic growth, dirt, and grime from your O'Fallon home's vinyl siding, pavers, roof, and more. We're fully insured, offer free estimates, and our eco-sound cleaning products are always safe for kids and pets, giving you the peace of mind you deserve. Check out a few of our services, then give us a call at 618-449-1699to schedule a free estimate for O'Fallon pressure washing services for your Metro East area home.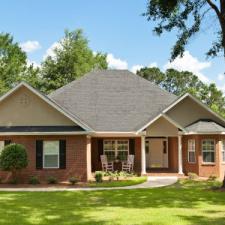 House Washing
From vinyl siding to delicate brick to fragile stucco, our skilled house washing pros have the experience and expertise to eliminate organic growth and grimy buildup from your home's exterior with our gentle soft washing application. House washing gives your curb appeal an instant boost and can extend the life of your surfaces and save you money versus costly repairs.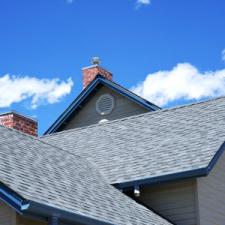 Roof Cleaning
Give your O'Fallon roof a brand-new freshness without the expense of brand-new roofing materials when you leave your roof cleaning to the pros at Aquabrite Cleaning Solutions LLC. We use gentle eco-sound roof cleaning solutions and our soft washing techniques to remove algae, moss, lichen, and more from your shingles, metal roof, or other roofing materials.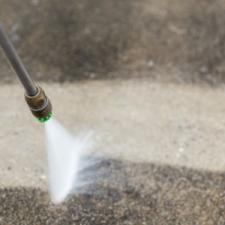 Sidewalk Cleaning
Aquabrite Cleaning Solutions LLC uses top-of-the-line exterior cleaning equipment and proven sidewalk cleaning methods to eliminate slip hazards, stains, and slimy grime from your sidewalks, walkways, and walking paths. Our sidewalk cleaning pros will prove every step of the way why we're the trusted residential pressure washing pros serving the O'Fallon area.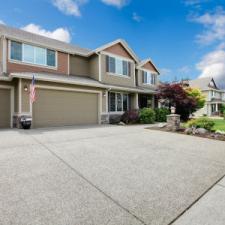 Driveway Washing
Whether you're looking for pristine parking for your grocery-getter, sporty sedan, or blinged-out bike, our driveway washing professionals will give your driveway a renewed freshness. We'll remove stains from automotive fluids, organic growth, and environmental pollutants from your driveway's surface so that you can roll right into a prime parking spot.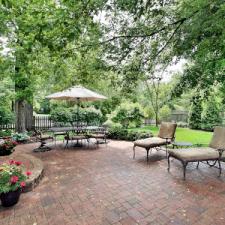 Stone & Brick Cleaning
Natural stone, brick, and other mortar work require special care to remove invasive organisms and grimy buildup, but our stone and brick cleaning experts have the experience and the expertise to gently clean even your most delicate stone, brick, pavers, and more. Routine stone & brick cleaning prevents the spread of algae and moss while extending the life of your surfaces.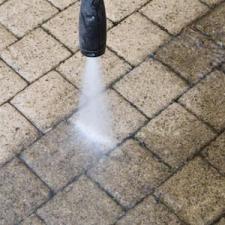 Paver Washing
Paver installations can give your patio, driveway, landscaping features, and other outdoor living areas a high-end appeal, and leaving their care to the first-class residential pressure washing pros at Aquabrite Cleaning Solutions LLC will ensure that they maintain their luxury look. Routine paver washing will keep meandering moss and slimy grime at bay and give your paver surfaces a lasting freshness. Schedule Expert Pressure Washing In Metro East & The Surrounding Areas Today!