Commercial Pressure Washing To Make Your O'Fallon Business Look Its Best
The commercial pressure washing pros at Aquabrite Cleaning Solutions LLC proudly serve a growing number of businesses, commercial properties, and industrial facilities in O'Fallon and the neighboring Metro East communities with professionalism, integrity, and quality of work that is second to none!
Aquabrite Cleaning Solutions LLC is your local family-owned full-service commercial pressure washing specialist. We use state-of-the-art cleaning equipment, eco sound cleaning products, and industry-proven pressure washing and soft washing applications to safely remove the toughest contaminants from your most delicate exterior surfaces. Check out our services below, then use our easy online form to request commercial pressure washing for O'Fallon and the surrounding areas, or give us a call at 618-449-1699 to speak to one of our courteous specialists about exterior cleaning for your Metro East business.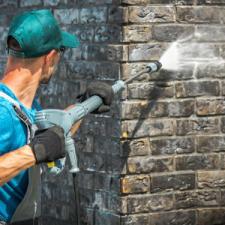 Building Washing
From concrete to brick to glass, our building washing experts can safely clean your commercial building, warehouse, or storage building without damaging your surfaces. We'll eliminate organic growth, environmental pollutants, and set-in stains from your building's exterior to give it a revived freshness.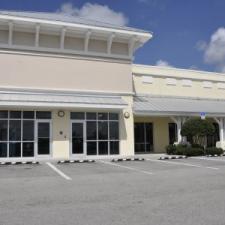 Storefront Cleaning
Routine storefront cleaning services from the pros at Aquabrite Cleaning Solutions LLC can help you maintain a welcoming appeal for your O'Fallon area shop, restaurant, or retail establishment. From safe sidewalks to amazing awnings to enticing entryways, our storefront cleaning pros will give you sparkling surfaces to welcome your clients and guests.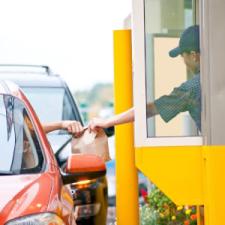 Drive-Thru Washing
To keep your busy high-traffic areas free of automotive fluids, discarded debris, and grimy buildup, our drive-thru washing professionals will clean your concrete surfaces, building exterior, canopies, and walkways. We'll send pollutants packing and give you freshness to go for your drive-thru restaurant or service window.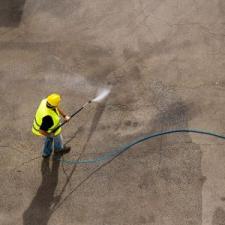 Parking Lot Washing
Aquabrite Cleaning Solutions LLC uses professional cleaning equipment, biodegradable cleaning products, and our professional expertise to eliminate dirt, grime, and pollutants from your parking lot, bollards, curbs, and other concrete surfaces. Routine parking lot washing can make a big difference in the appeal of your O'Fallon business.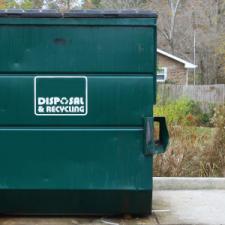 Dumpster Pad Cleaning
Dumpster pads can collect all sorts of nasty pollutants and germy buildup, but those are no match for the exterior cleaning experts at Aquabrite Cleaning Solutions LLC. Our dumpster pad cleaning pros will blast away contaminants and give your dumpster pad and concrete service areas a restored freshness.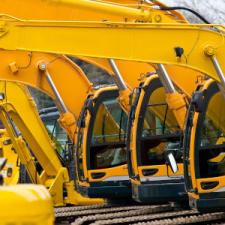 Heavy Equipment Cleaning
Your hard-working heavy equipment deserves the care of a heavy equipment cleaning professional to remove caked-on dirt, greasy grime, and stained messes from your tractors, backhoes, excavators, and more. Don't use valuable manhours maintaining your heavy equipment-leave it to the pros at Aquabrite Cleaning Solutions LLC!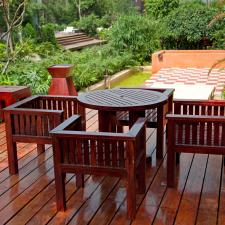 Outdoor Dining Areas
From deck washing, patio washing, and paver cleaning to keep the floors in your outdoor dining areas free of slip hazards to window cleaning to keep your windows streak-free to caring for your outdoor fixtures and furniture, we'll keep your outdoor dining areas fresh and ready for business.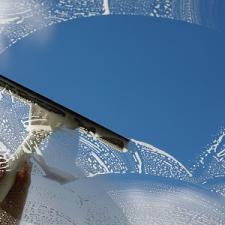 Window Cleaning
Aquabrite Cleaning Solutions LLC is the exterior window washer you can trust for top-quality commercial window cleaning, drive-thru cleaning, storefront cleaning, and more to maintain your glass exteriors. Call us today to schedule services, or use our online form to request a free estimate! Schedule Expert Pressure Washing In Metro East & The Surrounding Areas Today!